FENCE COLOR
Horses are not totally colorblind, but they do not see the range of colors we see.  They see colors like shades of green and blue better.
They do not tend to see ranges of color that humans can see.
We weave 4 colors of tape
Mono-Polar tape: Brown, Green, White
Bi-Polar tape : Green/Brown, White, Brown.
THE BROWN TAPE #Z4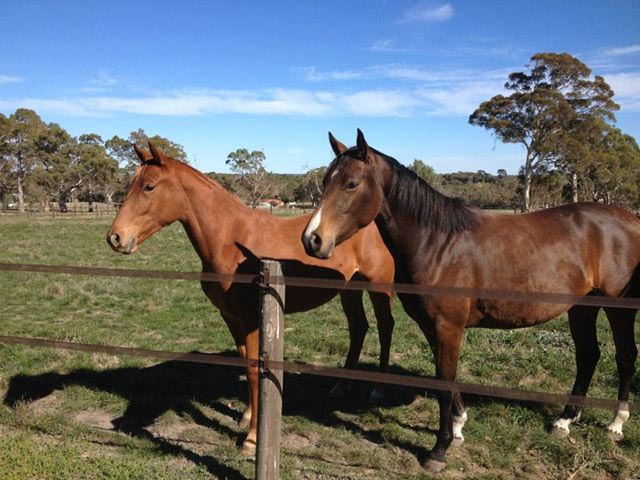 Brown tape is the color of wood which has a more natural appearance in many fencing environments. Wood lovers will appreciate that the horses won't nibble on this tape like they might on a board fence.
Another advantage is that the brown tape won't show the soiling of time as lighter or white fencing does.

THE GREEN TAPE #G4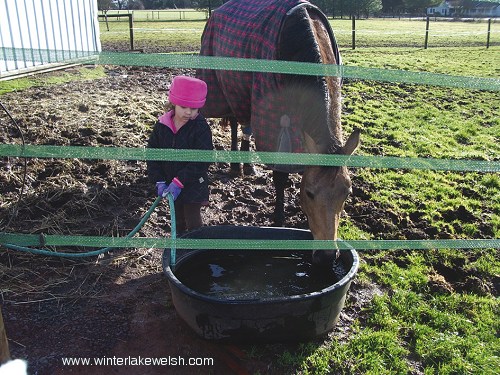 All our tape is UV resistant and the color truly does not fade in the sun .

Your fencing is fantastic, I'm 60 and have done it all by myself. I have 2 new long cross fences, one a 2-strand on fiberglass posts, the other on t-posts covered with green insulators, …plus put up 2 separate long fiberglass fences… and then put up 2 rows of extended insulators. Everything in my field is GREEN and gorgeous; no more floppy white electric tape. Visually, I'm green. Thanks,
Cindy M. PLEASANT HILL,OR
THE WHITE TAPE #H4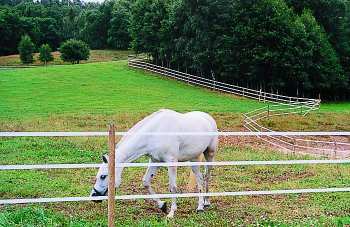 Very visible (for you) from afar, it has that sort of classy white fence look, but
the imperfections in the setting will show
. White, over time due to the rain might become greenish and will need some cleaning with a sponge and moss supressant. The white has the advantage to let you see in one glimpse if your fence is in good order.
Have been using your product since Oct, 2000. Wonderful! Kentucky had a terrible ice storm at the beginning of Feb. 2 million people without power due to fallen trees.
In two days we had all fields back up and running (20 acres) at a cost of a less than $10 a handful of connectors. Thank you Horseguard.
JENNIFER P, Kentucky.