THE TENSIONER #36W & #36M
The #36W for wood post and the #36M for metal post are the same tensioners but they come with different attachments.
It is essential to use a tensioner to set and re-adjust the tension
of the electric tape: at the end posts, at the gates,
and at the corners.
Advantages of setting a tensioner as a corner insulator: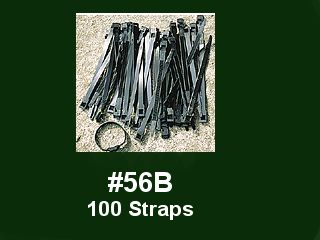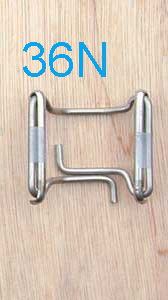 Easier to adjust the tension of the tape from one corner to another.
The buckle redistributes the current at each corner so that the 10 stainless-steel wires get the same voltage.
The buckle #36N keeps the tape from wriggling inside the Corner Insulator and therefore prevents its deterioration.
These tensioners are not to be used with the Bi-Polar system because they would immediately short out the charger by creating a contact between the positive and the negative poles .
ADD A T-BUCKLE #36T TO MAKE A 3-WAY TENSIONER

#36T + 36N + 45V = 3-Way Tensioner
In order to T-off, 
add a T-buckle #36T to a tensioner #36 to make a 3-Way Tensioner
. It will allow you the addition of a T-crossing tape, to separate a paddock in two sections.
THE CORNER INSULATOR #45V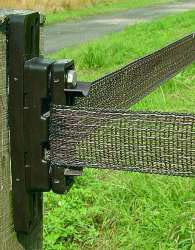 If you want to save on the price of the buckle, you can use ONLY the plastic part of the #36W (= #45V + lag bolts). But once again it is better to install a #36W at every corner.
Lag Bolts #LB50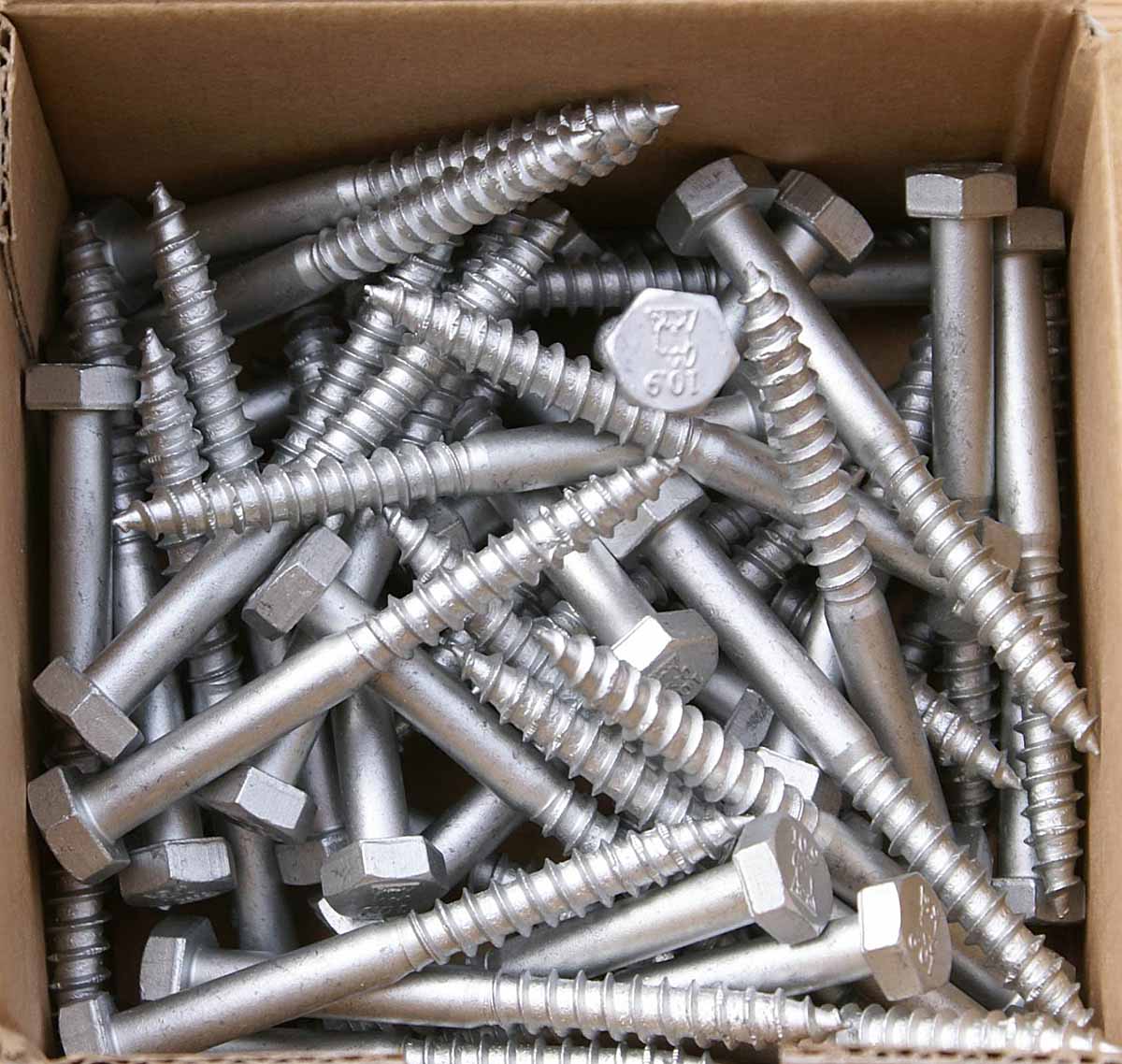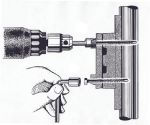 To attach the #36W or #45V or 13EX extender to a wooden post you can use:
– a metric 10 mm nut driver #ND10
– a metric 10mm socket #PIPEKEY