How to attach the Bi-Polar tensioner #BP32
On T-Post you need 2 bolts and nuts To attach the base and the cap together and a hose clamps
to attach the BP32 on any side of the T-Post.
The  Bi-Polar tensioner #BP37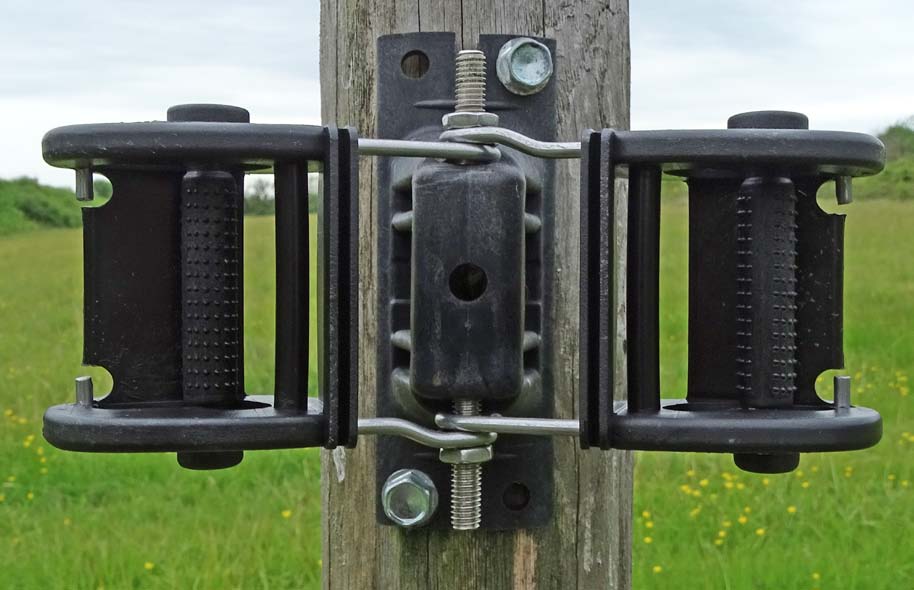 On the fence line ready for a 3 way.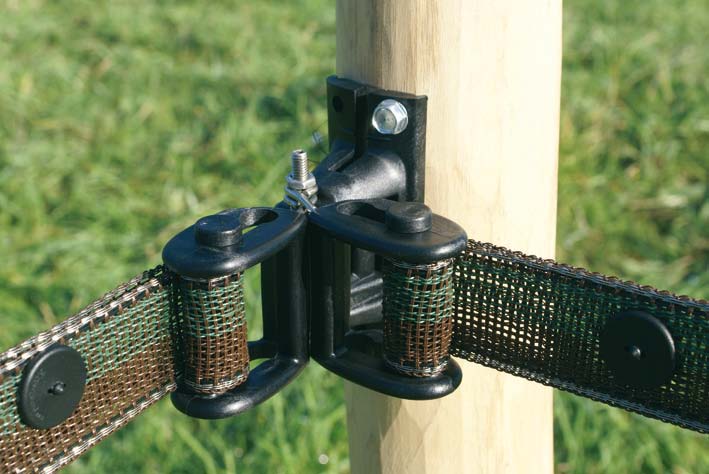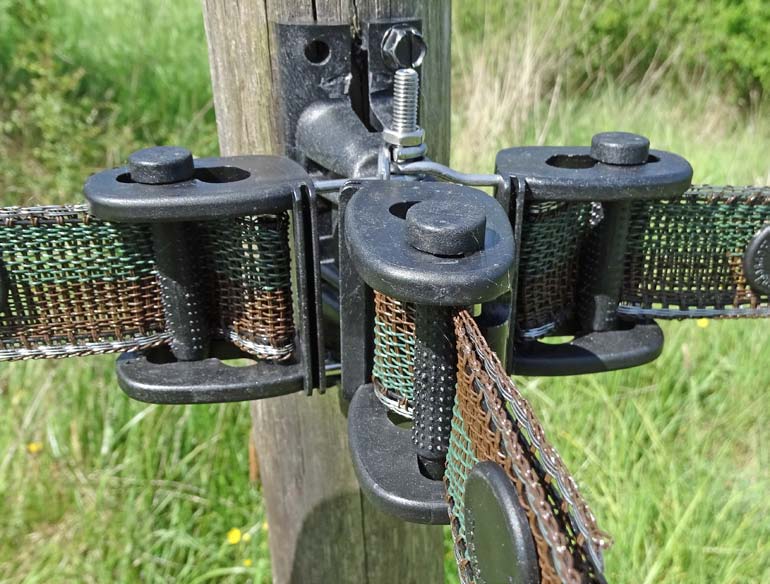 A 3 way with a third buckle tensioner (BP37T).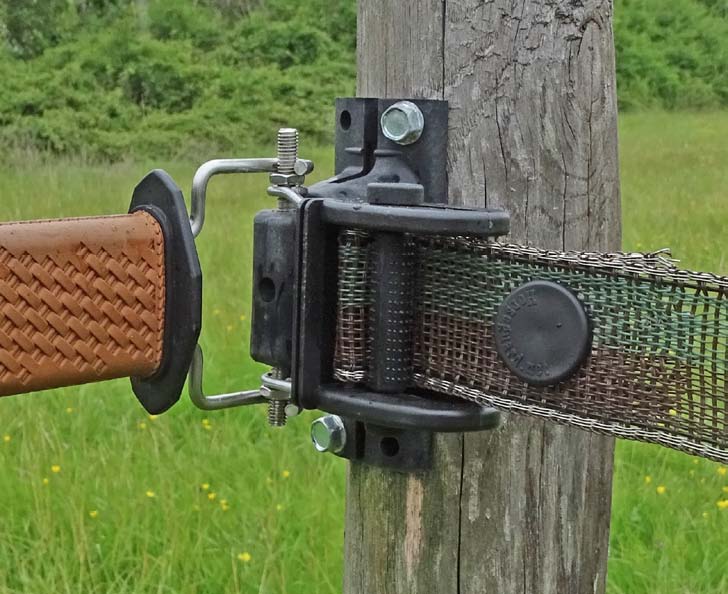 With a gate handle
Three way Buckle #BP37T for #BP37